Document Binding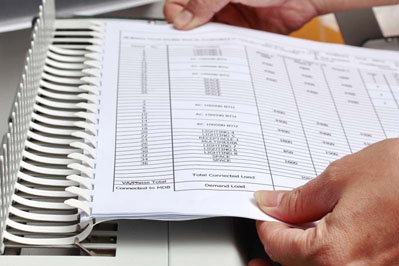 If you are looking to preserve paperwork, artwork or memories, PostalAnnex in El Cajon - Fletcher Hills offers professional document binding and laminating services. Together, we can ensure that your documents or paper memories are not only well-organized, but also well-protected.
Binding Options
Choose from spiral bind, comb bind, or heat-melt bind so your documents look and feel professional when the book is complete. You can bind vertically or horizontally, and print and punch the margins with precision to prepare each page for perfect alignment.
Quality Laminating
We will carefully align, laminate, and trim each document that you wish to preserve. You can decide the depth of your laminated margins, including the option to create a row of binding holes in the laminate margin instead of in the document page itself.
Customization
Heavier lamination can seal in paper projects such as collages and scrapbooks with greater strength, while lighter lamination is ideal for a page-turning report or personal book of artwork prints. This gives you complete control over the appearance of the final product and the impression given by your bound and preserved documents.
Convenience
Simply let us know what you need from each project and we'll take care of the rest. We are your one-stop-shop for document preparation and lamination. We can start with existing prints or print your material from a digital copy in-house.
Once the order is in, you can complete your errands and come back to pick up your bound and/or laminated items.
Professional Finish
Our services are perfect for business presentations, school projects, important documents, personal artwork, and precious memories. Whether your aim is professional or personal, each bound book will sit elegantly on the shelf and exude quality when presented to others.
Cost-Effective Solutions
PostalAnnex staff can help you achieve the look and quality you desire at the best price. They will walk you through the options and pricing scale so that you can tailor your desired final result and price. We are sure you will enjoy the range of options to personalize your project at a cost that is sure to satisfy.
Experience the Difference with PostalAnnex Document Services!
Stop by with your documents or a digital copy that we can professionally print on-site. You can also call us at (619) 589-6133 to ask any questions you might have regarding our document binding and laminating services.
Sincerely,
George Mouawad
PostalAnnex in El Cajon - Fletcher Hills
2840 Fletcher Pkwy
El Cajon
,
CA
92020-2111