Fingerprinting Services in San Diego - Point Loma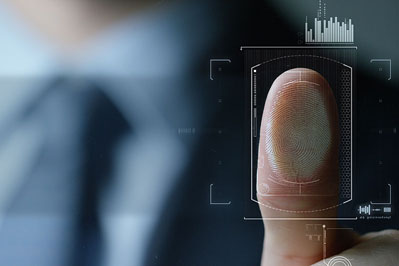 When you need fast and reliable fingerprinting services, PostalAnnex in San Diego - Point Loma has you covered. The professionals at PostalAnnex are trained to provide the fingerprinting services you need without any of the up-selling and hassles you don't. Whether you are applying for a loan, need a few personal records, or just want to be prepared for your next job offer, PostalAnnex in San Diego - Point Loma will record your fingerprint accurately and efficiently.
Call us at (619) 224-9930 to let you know which of the services are offered at our PostalAnnex, located at 3960 W Point Loma Blvd Ste H in San Diego. We'll also let you know if an appointment is recommended for your particular selection.
Sincerely,
Tyler Willson & Julia Scott
PostalAnnex in San Diego - Point Loma
3960 W Point Loma Blvd Ste H
San Diego
,
CA
92110-5643
Fingerprinting Guide
Before you arrive, take a moment to review the following recommendations in the Fingerprinting Guide to ensure a fast and accurate session.
Bring your photo ID - In fact, bring two. Some agency applications may require you bring two forms of identification, so it pays to be thorough and bring both to your appointment.
Clean Hands - But don't wash them with soap or use lotion before being fingerprinted. Any residue can affect the quality of the fingerprints.
Let Us Move Your Hands - Relax! We'll move your fingers to ensure the most accurate fingerprints.
Clean-Up - We'll give you a cleaning solution after any kind of fingerprinting service to properly clean off your hands. We will even help you protect your fingerprint documents once the service is completed.
Digital Fingerprinting Services
Advantages: Digital vs. Ink
cleaner
faster
more convenient
better accuracy and consistency
can be used more than once
Some PostalAnnex locations offer digital fingerprinting services. Technology has transformed fingerprint acquisition into a quick, no-mess digital process. A secure and accurate fingerprint scan is as easy as placing your fingers on the glass. Digital fingerprints are valid only in the state in which they are acquired.
It's also possible to store digital fingerprints in a secure location for re-use at a later date if needed. Fieldprint is a great way to store and retrieve digital fingerprints.
Live Scan Fingerprinting Services

Some PostalAnnex locations offer Live Scan fingerprinting services. Live Scan is a state-of-the-art option developed for accuracy and integration with online record-keeping systems like Fieldprint.

Live Scan services help create electronic fingerprints that can be easily transmitted by email or cloud services. With constant improvements and innovation in electronic fingerprinting like Live Scan, the accuracy of the digital prints is unparalleled.

Fieldprint Services

In addition to Live Scan, some PostalAnnex locations offer Fieldprint fingerprinting service. When you need to request your own records to satisfy international work and travel requirements, the Fieldprint system is very helpful. Fieldprint helps record and transmit your electronic fingerprint while meeting U.S. Department of Justice rules and regulations. From police certifications to identity checks, Fieldprint services are often quite helpful.
Ink Fingerprinting Services
Advantages: Ink vs. Digital
more affordable
available at more locations
results can be sent across state lines
In addition to digital fingerprinting service, some PostalAnnex locations offer ink-rolling, or ink fingerprinting services as well. Traditional ink fingerprinting methods are cost-effective and available at many locations. Fingers are rolled across an ink pad and then across a standardized fingerprinting card. Cleanup is simple with the provided ink cleaning solution.
Ink fingerprints can legally be sent across state lines. This means that doctors and other professionals applying for a license can have fingerprints taken in one state and sent to another for approval.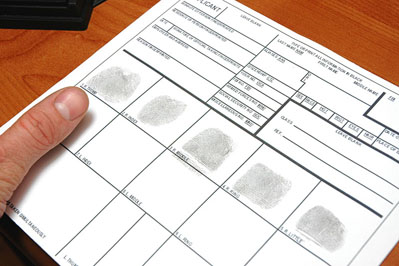 To fill you in on the fingerprinting services offered at our location, call us today at (619) 224-9930.
Sincerely,
Tyler Willson & Julia Scott
PostalAnnex in San Diego - Point Loma
3960 W Point Loma Blvd Ste H
San Diego
,
CA
92110-5643