Freight Shipping: Compare Shipping Costs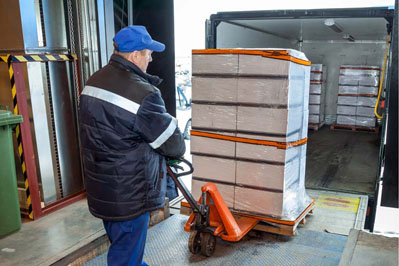 In addition to small package shipping with UPS, FedEx and the USPS/Post Office, PostalAnnex in Irvine also lets you compare shipping costs among freight carriers for packing and moving large objects shipped via freight service.  As a freight forwarder, we can help you compare FedEx freight, UPS freight and Yellow freight to help you choose the best rate and service for your needs.
Often, you can save hundreds of dollars when you compare shipping costs because our freight service does not charge a minimum number of pounds like some moving services do.  We offer Less than Truckload (LTL) freight to save you money.
And with our sister brands, Navis Pack & Ship and the Handle With Care Packaging Store, you can know your valuables are backed by 30 years of experience with fragile, large, awkward and valuable items.
That can save you hundreds when you compare shipping costs!
Examples of items you can ship through our freight shipping service:
Senior Moves - Downsizing and distributing.
Fine Art - Carefully packed and crated with special materials for use with expensive, fine art.
Electronic Equipment - When you need one or more pieces of electronic equipment such as LCD/Plasma TVs to be shipped with proper protection.
Antiques - Have a vintage music box or piece of furniture you need shipped? We'll take care as if it were our very own.
Furniture - From pianos to couches, we can move a single piece, or a household of furniture.
...and More
Ask anyone you consider, "How long have you been in business?" Our packaging professionals and the system we train has been around for more than 20 years.
We'd like to earn your business. How can we help you compare shipping costs today?
So try our Freight Shipping Services today. If you have questions, please don't hesitate to call us at (714) 508-1838.
Sincerely,
Hamid Amini & Carol Chia
PostalAnnex in Irvine
3943 Irvine Blvd
Irvine
,
CA
92602-2400