Located in beautiful Cary
We are your neighborhood business service center, offering many needed services under one roof.
Are you a small business or home business owner?
We can save you time and travel by offering you shipping with your choice of carriers, private mailbox rental for keeping your home private and secure, copy services, notary public services, office supplies and much more.
Do you have individual needs for business services?
In addition, we offer packaging supplies to carefully pack items as if they were our very own, fax service, postage stamps, greeting cards, gift items and more.
When you come to PostalAnnex at 1105 Tryon Village Dr Ste 303 in Cary, it's like having your own personal assistant.
We offer you the benefit of being able to get many of your to-do's done under one roof: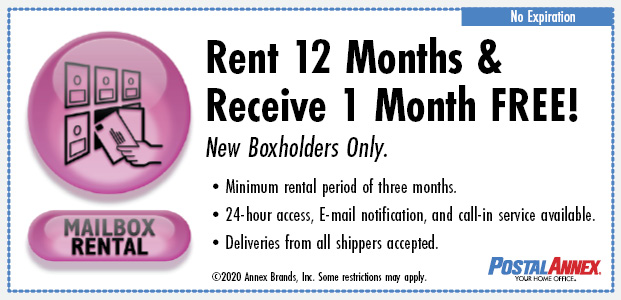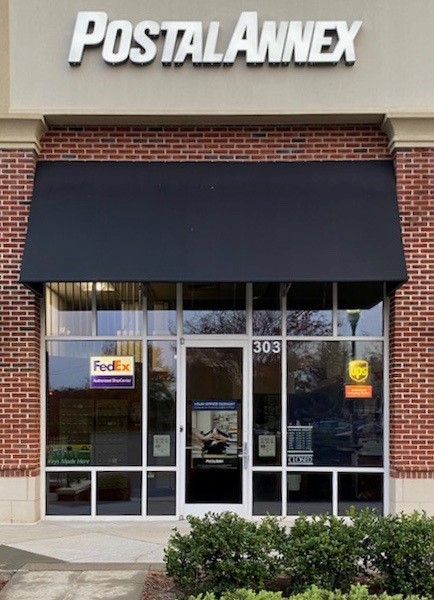 Welcome to your favorite shipping
and business solution center!
In addition to shipping services, Postal Annex on Tryon Road in Cary, NC offers numerous business solutions. You will also find specialty services, stationary, and gift items in one convenient location.
Mailbox Rentals
Private Mailbox Rentals are a great alternative to Post Office boxes as they offer much more flexibility.
Setting up a Private Mailbox at PostalAnnex is quick and easy.

Choose from multiple mailbox rental sizes for personal and business purpose.

Your mail and packages are safe, and secure behind two locks - 1) the front door and 2) your private mailbox.

If you have incoming packages, we will accept and secure them for you. No more leaving packages in front of your doorstep.

We accept packages from FedEx, UPS, DHL, USPS and keep them secure in your private mailbox until you stop by the store.

You can pick up your mail anytime with 24-hour access.

A mailbox rental provides you with a street address for a clean and professional look!
Notary Public Service
Do you need documents notarized? Let our knowledgeable and experienced notary help you in minutes! All you need is your photo ID and documents.
Passport Photo Service
We take passport photos on a walk-in basis anytime during business hours. Our team members are trained on government requirements for passport photos and will help ensure your photo meets the passport application requirements.
Document Shredding Service
Do you have confidential documents and paperwork that need to be destroyed / shredded?
We offer Document Shredding & Destruction Services for individuals and businesses. Avoid identity theft and fraud by having your sensitive documents professionally shredded. Our shredding services are Secure, Cost Effective & Environmentally Safe!
DHL Carrier Pickup Times
Monday - Friday at 4pm