Located in beautiful San Diego - Point Loma
We are your neighborhood business service center, offering many needed services under one roof.
Are you a small business or home business owner?
We can save you time and travel by offering you shipping with your choice of carriers, private mailbox rental for keeping your home private and secure, copy services, notary public services, office supplies and much more.
Do you have individual needs for business services?
In addition, we offer packaging supplies to carefully pack items as if they were our very own, fax service, postage stamps, greeting cards, gift items and more.
When you come to PostalAnnex at 3960 W Point Loma Blvd Ste H in San Diego - Point Loma, it's like having your own personal assistant.
We offer you the benefit of being able to get many of your to-do's done under one roof:
Welcome to Your Point Loma PostalAnnex+!
Wine Shipping Services in Point Loma
Do you need to ship wine, but are worried about it arriving safely? The Point Loma PostalAnnex+ offers wine shipping services! Whether you have a single bottle or whole cases of wine, we offer competitive pricing and custom packaging solutions for shipping wine.
Shipping wine requires proper packaging to prevent bottle breakage and knowledge of state laws regarding shipping alcohol. Here at your Point Loma PostalAnnex+, we have the right supplies to properly package your wine, and we know the various state restrictions for shipping alcohol. Just bring in your wine, and we will take care of properly packaging and shipping it.
Secure Document Shredding
Have bags or boxes full of personal information? We offer secure shredding services for $1 per pound. Just bring in your bags and we will weigh it and have you out within minutes!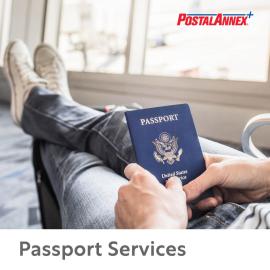 Do you need to renew your passport? Are you getting your passport for the first time? The Point Loma PostalAnnex+ specializes in passport services. We offer expedited services which can process a passport in 2, 4, or 7-10 days, along with standard services from 4-8 weeks. Even if your passport has expired, we can help you renew it as long as it expired less than five years ago. Passport photos can be taken on a walk-in basis anytime during business hours.
We are also a third-party service who can securely process expedited Visas in as little as three business days. Depending on the country, processing times can vary, so please call us with your country and type of Visa you wish to expedite in order to receive detailed processing information.

Mobile Notary Services
Do you need some documents notarized? We can come to you! Call us anytime during business hours and we can have a knowledgeable and experienced notary come to your location in minutes! We service all of San Diego and surrounding areas.
Live Scan Fingerprinting
PostalAnnex+ in San Diego - Point Loma, offers experienced fingerprinting services in Live Scan. No appointment is necessary. Our staff has several specialists certified by the Department of Justice.
Q. What do I need to bring?
A. For Live Scan fingerprinting (a digital procedure that transmits electronically all the information to the Department of Justice and FBI), your employer/organization needs to provide a "Request For Live Scan Service" form. This form is mandatory, and you have to bring it with you, along with a state-issued photo ID.

Q. What is the cost?
A. For Live Scan, the rolling fee is $27. There is an additional charge from the Department of Justice that varies according to each type of application.

Q. How long does it take?
A. The process takes about 15 minutes.
Live Scan Fingerprinting services are available Monday - Saturday during normal business hours. We look forward to serving you.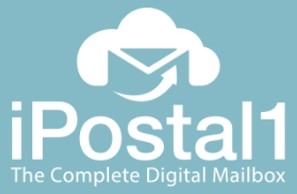 Sign up HERE or call our store for more information. Get your own Digital Mailbox to view, and manage your mail and packages 24/7 with your computer, smartphone or tablet! Manage your mail from anywhere in the world. Unlock endless benefits such as automated alerts, a street address that allows you to accept all packages, mail and package forwarding, and much more.
Simple, Reliable & Secure
Call us at (619) 224-9930 or visit our store in Point Loma for more details about our Digital Mailbox Services. We are located at the Midway Towne Center. Click here for store directions. See you soon!
Freight Shipping
Need to ship large items? Moving to another area? Do you have fragile, awkward or valuable items that need the upmost care? PostalAnnex+ of Point Loma, offers freight shipping solutions. We can pack and ship items that can't go through typical carrier with freight shipping. Through our service we can help ship fine art, furniture, and antiques. We can also help with house hold moves, and pick up and pack from your home or business. If you'd like more information, give us a call, send us an email, or visit our store.