Wine Shipping Solutions in Northeast Portland near the Lloyd Center
Competitive Pricing & Custom Packaging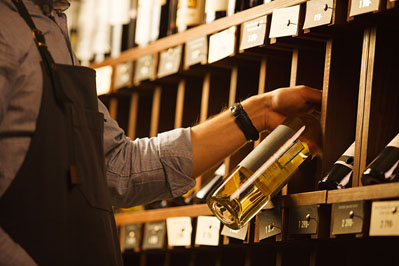 Don't let distance get in the way of sharing the wine you love with the people you care about. Our wine shipping experts in Northeast Portland near the Lloyd Center will help you find the best solutions for your unique needs.
Whether you're shipping single bottles or whole cases of wine, our custom packing and shipping procedures prevent any bottle breakage. Keep your wine protected in Styrofoam insulated boxes. Even if your wine is in a gift bag, we have the boxes and materials to ship it safely. Plus, we handle all claims and insurance regarding your shipment.
Once you're ready to ship with us, you can choose to send your wine to any of the 47 states (plus Washington DC). Don't worry about state laws or restrictions. We know them all and will handle it for you. We offer next day, 2 day, 3 day, and ground shipping and are eager to help you choose the perfect option to fit your needs. When your wine shipment is on its way, you'll receive tracking numbers and confirmation to your email. Relax knowing that your wine is well protected throughout its journey.
Cheers to successful wine shipping!
Call or email us today at (503) 284-6092 to get your free quote.
Sincerely,
Omar Valencia-Ortiz
PostalAnnex in Northeast Portland near the Lloyd Center
1631 NE Broadway St
Portland
,
OR
97232-1425