Message From The CEO
I want to thank you for your interest to buy a shipping franchise for sale from PostalAnnex. You have now taken the first step into becoming your own boss and the exciting world of being in business for yourself.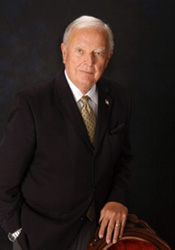 My wife Marty and I first started PostalAnnex in 1985 out of necessity. At the time, I was running a consulting business out of my home. Having the problem of never finding the business services I needed, I figured the time was right to start a company which offered a one-stop shopping solution for small and home-based business. Twenty years later, I am very proud of the business we have grown into, approaching 300 franchises across the country. At PostalAnnex, we offer our customers convenience, exceptional service and to be their problem solver. We train our franchisees to be experts at what they do; we are all here to serve our customers.
I realize in looking into businesses there are many choices. As we have grown over the years, our goal at PostalAnnex was never to be the biggest, but always to be the best. The service we strive to give our customers is the same service we give in support of our PostalAnnex franchise owners.
As you review the following pages, I trust you will begin to share our enthusiasm and commitment to this industry, our customers and our franchise owners. I look forward to meeting you and for you to join the PostalAnnex family.
Sincerely,
Jack Lentz
---
Listen to Betty Bloom, franchisee since 1987, explain what joining PostalAnnex has meant to her!