Find out why freedom of choice was important to Pete Armendariz's decision to join PostalAnnex in 1998.
Our Products & Services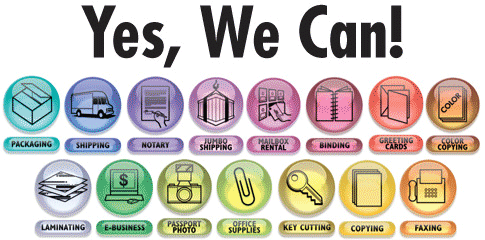 At PostalAnnex, we're more than just another postal franchise. With an array of many business services under one roof, why limit yourself to one product or service when you can offer a wide selection of choices to your customer? Small and home-based business owners are provided the convenience of one-stop shopping for all their business needs. We offer mailbox rentals, UPS, FedEx, and USPS shipping, notary services, postal services, packaging & mailing supplies, copying and a variety of other business services. Freedom of choice is important to you as a business owner, and it is important to your customers as well.

Click here to learn how to get started with your PostalAnnex Franchise.