Located in beautiful Vista
We are your neighborhood business service center, offering many needed services under one roof.
Are you a small business or home business owner?
We can save you time and travel by offering you shipping with your choice of carriers, private mailbox rental for keeping your home private and secure, copy services, notary public services, office supplies and much more.
Do you have individual needs for business services?
In addition, we offer packaging supplies to carefully pack items as if they were our very own, fax service, postage stamps, greeting cards, gift items and more.
When you come to PostalAnnex at 770 Sycamore Ave in Vista, it's like having your own personal assistant.
We offer you the benefit of being able to get many of your to-do's done under one roof:
Welcome to your PostalAnnex+ in Vista!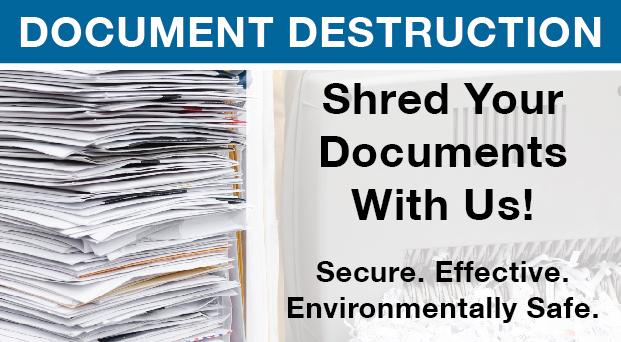 Document Destruction & Paper Shredding Services
Do you have confidential documents & paperwork that need to be shredded?
At PostalAnnex+, we offer Document Shredding & Destruction Services for local residents & businesses. Avoid identity theft & fraud by having all of your sensitive documents destroyed / shredded.
Our Document Shredding Services are Secure, Cost Effective & Environmentally Safe!
Call us at (760) 598-0201 or visit our store if you have any questions about our Document Shredding / Destruction Services. Our store is located at the Shadowridge Plaza Shopping Center in Vista. Click here for directions. See you soon!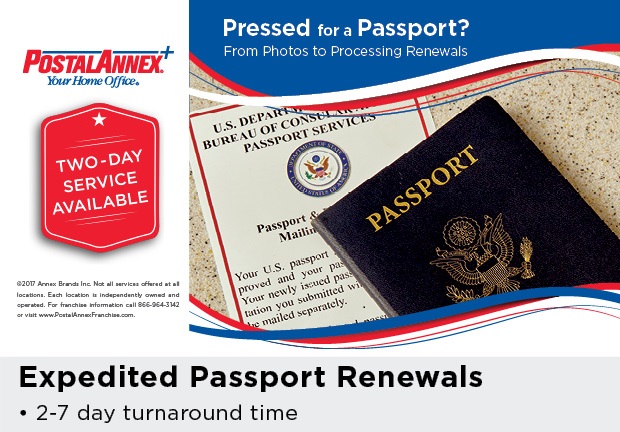 Passport & Visa Services
Do you need to renew your passport? Are you getting your passport for the first time? The Vista PostalAnnex+ specializes in passport services. We offer expedited services which can process a passport in 2, 4, or 7-10 days, along with standard services from 4-8 weeks. Even if your passport has expired, we can help you renew it as long as it expired less than five years ago. Passport photos can be taken on a walk-in basis anytime during business hours.
We are also a third-party service who can securely process expedited Visas in as little as three business days. Depending on the country, processing times can vary, so please call us with your country and type of Visa you wish to expedite in order to receive detailed processing information.