Eclectic Art & Gift Shop in League City, TX
November 30, 2018
Are you in the need for creativity in your gift giving this year? We all get a little tired of the same old standard gift ideas every year. It's the same movie ideas, small kitchen appliances, t-shirts, and yada yada yada ever year. Would you like to add some imagination to your gifts this year? If so, you could visit Annette's Emporium in League City, TX.
Annette's Emporium is open six days a week (closed Sundays) and is located on Main Street in League City in southeast Houston. Annette's specializes in gifts, ornaments, and home decor items made 100% in America. Moreover, there are items featured in the shop from over 400 different American artists.
When Annette's says they have a large collection, it's almost an understatement. Some of the items you can find at Annette's include yard art, metal art, hand blown glass, gourmet kitchen items, pottery, handcrafted jewelry, vintage toys, and more.
Some items often showcased on the floor include record players, wall art, side tables, accent chairs, china cabinets, and more.
When you're ready to find that unique stocking stuffer this year and need some help getting it to its destination, call or visit PostalAnnex+ in the Kroger Shopping Center, just 10 minutes north of Annette's on El Camino Real. PostalAnnex+ partners with a variety of air and ground shipping carriers to provide its customers with a multitude of options. PostalAnnex+ operators understand that each customer has a different budget and timeline for each one of their shipments. Being able to choose from several different options from several different carriers allows customers to choose the best carrier for them. PostalAnnex+ staff are experts in custom packing as well. So, when you need help packing your new antiques for safe shipping, PostalAnnex+ can help, too.
Location:
Annette's Emporium
501 E Main St
League City, TX 77573
With 88% of the private companies in the U.S. employing 19 or fewer employees (Source: U.S. SBA), we at PostalAnnex+ believe local businesses are vital to the health of the U.S. economy. Therefore, PostalAnnex+ is pleased to feature Annette's Emporium as our Featured Local Neighborhood Business and encourages locals to buy from local businesses.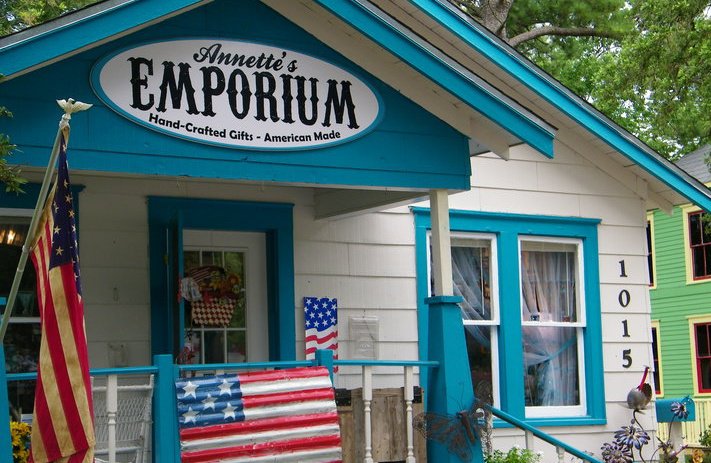 (Source: Annette's Emporium Facebook page)