The Most Commonly Purchased Office Supplies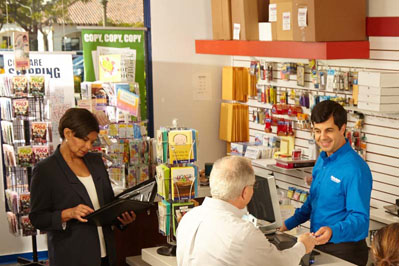 Ever run out of staples but don't want to walk to the back of the big box office supply store just to get a box of replacements? How about some yellow sticky notes? Or permanent markers? Most PostalAnnex locations offer a wide variety of common home office supplies.
We'd like you to think of us as your one-stop Home Office consultant. From office supplies to shipping supplies, we likely have what you need so you don't have to drive around looking for them all at the chain office supply stores.
At each PostalAnnex, you'll likely find:
Staples, Sticky Notes, Pens, Binder Clips
Padded Envelopes
Clasp Mailing Envelopes
Batteries
Highlighting Pens
Push Pins
..and more
Having a supply of common office products is just one more way we serve your Home Office or Professional Office needs. Combine those products with our private mailbox service, our shipping options with UPS, FedEx and the US Postal Service, and you've got a one-stop solution for your business service needs. Another example of the variety of to-do's you can get done at a local PostalAnnex
So the next time you run out of commonly used office supply products, think of your neighborhood business partner, PostalAnnex;...Your Home Office.
So stop in and try our office supplies today. If you have questions about our office products, please don't hesitate to call us at (800) 767-8252.