European-Style Antique Shop in Sonoma, CA
October 31, 2018
Do you ever look around your house or apartment and wonder how long your furniture or decorations have been there? If so, it may be time for some interior design work. Just changing up the theme of some rooms or walls in your home can give it that bit of invigoration that it needed. If redecorating is in your near future and don't want the same designs that everyone has from the big box stores, you could visit Sonoma Country Antiques in Sonoma, CA.
Just like the name hints at, Sonoma Country Antiques has been specializing in antiques and European furniture for 30+ years. The shop and showroom is open seven days a week and is located on Arnold Drive. Located at the gateway to wine country and only 40 minutes to the Golden Gate Bridge, the shop has been a popular spot for those on vacation in the area.
Items on sale in the showroom are handpicked in Europe, so customers know they're getting unique, authentic European pieces. Visitors to the shop are welcome to browse all the one-of-a-kind antiques in their vast 10,000 square foot showroom.
Just some of the items you'll find at Sonoma Country Antiques include counters, islands, buffets, armoires, cupboards, mirrors, lighting fixtures, desks, bookcases, tables, and more.
Because they love sharing knowledge and talking antiques, the staff at the shop host events every month. Events include afternoon teas, design lectures, specialty workshops, and more.
If you're in the area trying out some vino at the local vineyards and happen to find some items at the shop that you'd love to bring home, call or visit the PostalAnnex+ in Novato, CA. Because many of the items you may buy at Sonoma Country Antiques won't fit in your luggage or in an airplane overhead bin, the packing and shipping professionals at PostalAnnex+ can help. PostalAnnex+ packs and ships fragile and valuable antiques every day. They also partner with a large variety of shipping carriers to find the best and most cost effective way to get your items to your home.
Location:
Sonoma Country Antiques
23999 Arnold Drive
Sonoma, CA 95476
With 88% of the private companies in the U.S. employing 19 or fewer employees (Source: U.S. SBA), we at PostalAnnex+ believe local businesses are vital to the health of the U.S. economy. Therefore, PostalAnnex+ is pleased to feature Sonoma Country Antiques as our Featured Local Neighborhood Business and encourages locals to buy from local businesses.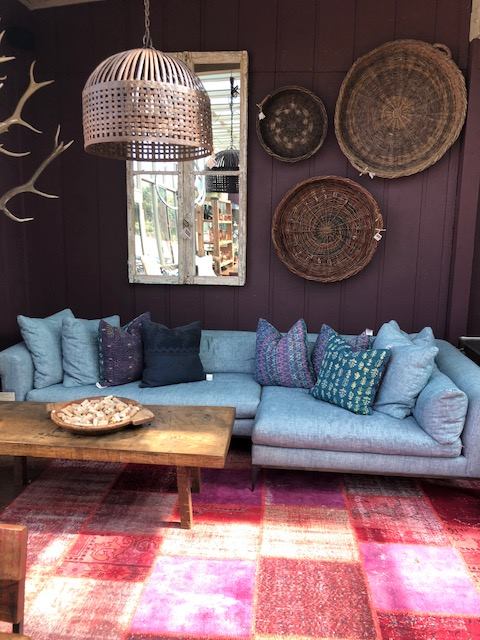 (Source: Sonoma Country Antiques Facebook page)