October 31, 2019
For decades upon decades, kids and adults alike have flooded comic book stores and movie theaters waiting for the next issue or release of their favorite characters. Whether you're a fan of Superman, Batman, The Avengers, Green Lantern, X-Men, or another story, comic book lovers rejoice. If you're near Castro Valley, California and are looking to spending a day immersing yourself in comics, games, and collectibles, consider visiting The Comic Shop in San Leandro.
Open since 1982, The Comic Shop has provided its customers a superpower-filled experience. Located on Washington Avenue in San Leandro, the shop is open seven days a week until at least 7pm. Visitors to the shop will find a variety of new comic books, back issues, paperbacks, and graphic novels. For the younger readers, The Comic Shop carries many options for kids.
Because the shop owners understand their customers, they also have comic book memorabilia, board games, card games, puzzles, educational games, posters, figurines, clothing, trinkets, and more.
Customers can even sign up for The Comic Shop's subscription service, where they can reserve and place orders for new and old comics, DVDs, memorabilia, and more.
On weekends, The Comic Shop hosts game nights where they play Pathfinder and other tabletop board games. Players of all skill level are welcome to join in the fun.
If you find yourself in The Comic Shop and come across the perfect gift for a loved one in your life, you're in luck. Even if the person lives across the country, PostalAnnex can help. Call or visit the PostalAnnex in Castro Valley, just 3 miles east of the shop. Whether you're shipping some rare comics or a few board games, PostalAnnex will safely and expertly pack your items for shipment. PostalAnnex allows your to compare the shipping rates from the different carriers to find the best price and timeline for you.
With 88% of the private companies in the U.S. employing 19 or fewer employees (Source: U.S. SBA), we at PostalAnnex believe local businesses are vital to the health of the U.S. economy. Therefore, PostalAnnex is pleased to feature The Comic Shop as our Featured Local Neighborhood Business and encourages locals to buy from local businesses.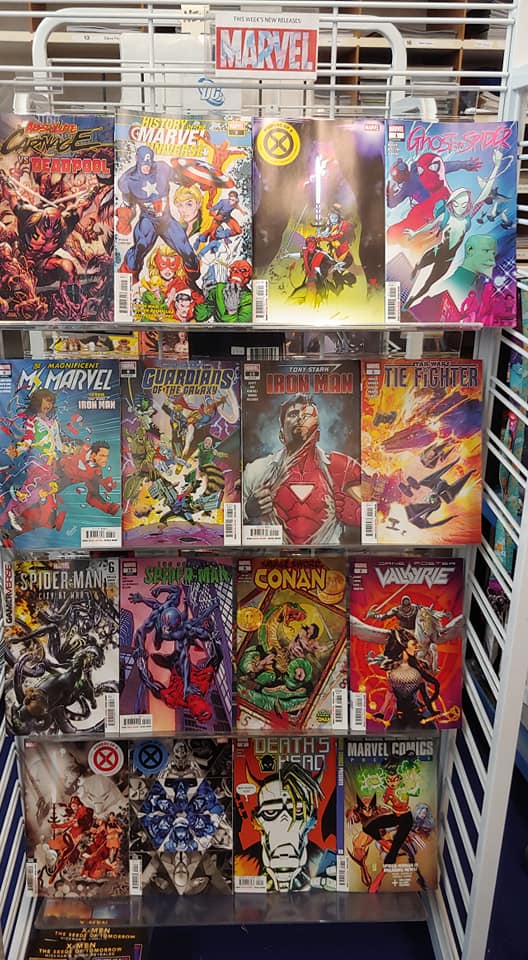 (Source: The Comic Shop's Facebook page)