Home Furnishing and Candle Shop in Plano, TX
August 31, 2018
Turning from summer to fall welcomes in a whole new world of colors, wardrobes, and even aromas. As the air changes and temperatures cool, people find themselves in different moods and thinking of a hot cup of cocoa instead of the sweet tea or lemonade on a hot summer day. If you're thinking of changing the look or scent of your home to match the approaching autumn air, consider visiting The Sample House and Candle Shop in Plano, Texas.
A true family-owned business, The Sample House first opened its doors all the way back in 1958. Now seven stores strong, owners Foster and Nancy Poole have been serving the Dallas area for 60 years. The Plano shop is located in the Preston Towne Crossing Mall on the corner of Preston Road and Park Boulevard.
Now, a business doesn't stay open for 60+ years by accident. At The Sample House, they believe in doing thing with passion, or not at all. Customers describe the experience at The Sample House "retail therapy," as the operators have put an extra emphasis on customer service.
For those in the market for a unique, personalized shopping experience, The Sample House would be a place to try. They offer everything from candles and home decor to gifts and apparel.
The Sample House carries candles from some of the best brands including the Tyler Candle Company, Nest Fragrances, Aspen Bay Candles, and more. The staff encourages customers to experiment with different scents to find exactly what they're looking for. They even boast the accessories including diffusers, wash, potpourri, and others.
Are you hosting a party? The Sample House also has a large collection of party favors to make your reception, shower, or birthday party the best one yet. Looking to spruce up the house with some new decorations? You can find accent pieces and decor for an indoor or outdoor setting.
As can be the case when shopping, sometimes you hit the jackpot and find more than what was on your list. Or, perhaps you found the perfect birthday, Christmas, or Mother's Day gift. Candles and home furnishings are great gifts, but they can be fragile. If you are in need of packing or shipping services for your items, call or visit PostalAnnex in the Legacy Drive Village shopping center on Independence Parkway in Plano. PostalAnnex offers a variety of shipping options from multiple national carriers. Because of this, each customer can choose the best option for them based on their budget.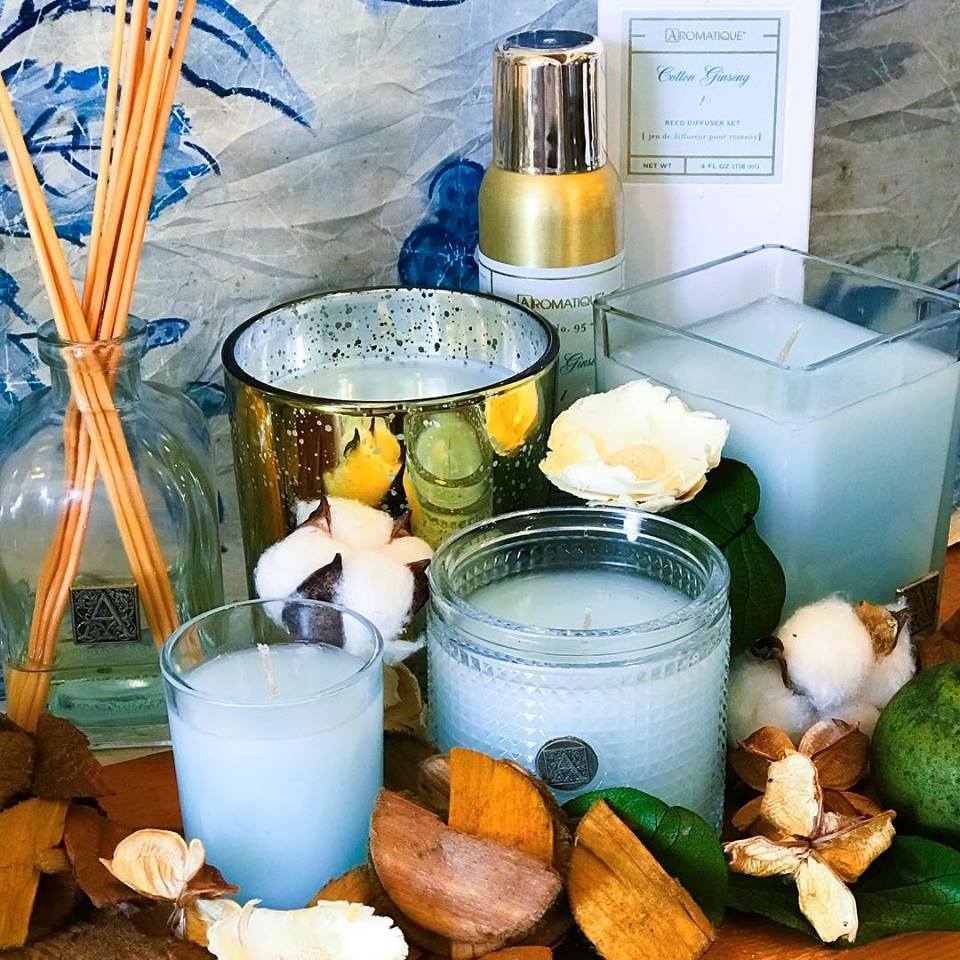 (Source: The Sample House Facebook Page)