Large Comic Book Shop in Roseville, CA
April 30, 2019
Comic book movies are all the buzz, especially with Avengers: Endgame coming out and setting all kinds of box office records. Now, comic books have always been popular, but with Iron Man, Thor, Captain America and the rest of the bunch so much in the pop culture forefront the last 15 years, comic books are reaching an entire new audience. If you're looking for some new comics, interested in getting back into the game, or reading something you haven't ready before, you could try A-1 Comics in Roseville, CA.
A-1 Comics is located on Sunrise Avenue and is open seven days a week. Having been open for 27 years, A-1 Comics understands the needs of its customers. The local shop boasts the largest selection of new comics, vintage comics, new and collectible toys, statues & busts, manga, board games, role-playing games, collectible card games, and more.
The shop's goal is to provide quality comics of all vintage at an affordable price for its clientele. They have the largest selection of vintage comics in all of Northern California. Comic book collectors and novices can both find something, whether it's adding to a collection or starting a new series.
A-1 hosts regular tournaments in all the card games it has supplies for. Being such a longstanding part of the community, the team at A-1 has ingrained itself to its customers and given back. The first Saturday in May is Free Comic Book Day, the most popular day of the year for the store and its customers. A live costuming group called the Avengers Initiative supports them each year, and in turn, the shop donates to the local children's hospital. Every Halloween, the shop hosts a costume contest.
If you know a comic book lover in your life and are in the Roseville area, you can bring any comics or games you purchase at the store to the PostalAnnex on Pleasant Grove Boulevard, just 10 minutes north of A-1 Comics. PostalAnnex offers extensive packing and shipping services. They can pack and ship any number of your new or vintage comics and make sure they arrive at their destination in the same condition you brought them to the store.
With 88% of the private companies in the U.S. employing 19 or fewer employees (Source: U.S. SBA), we at PostalAnnex believe local businesses are vital to the health of the U.S. economy. Therefore, PostalAnnex is pleased to feature A-1 Comics as our Featured Local Neighborhood Business and encourages locals to buy from local businesses.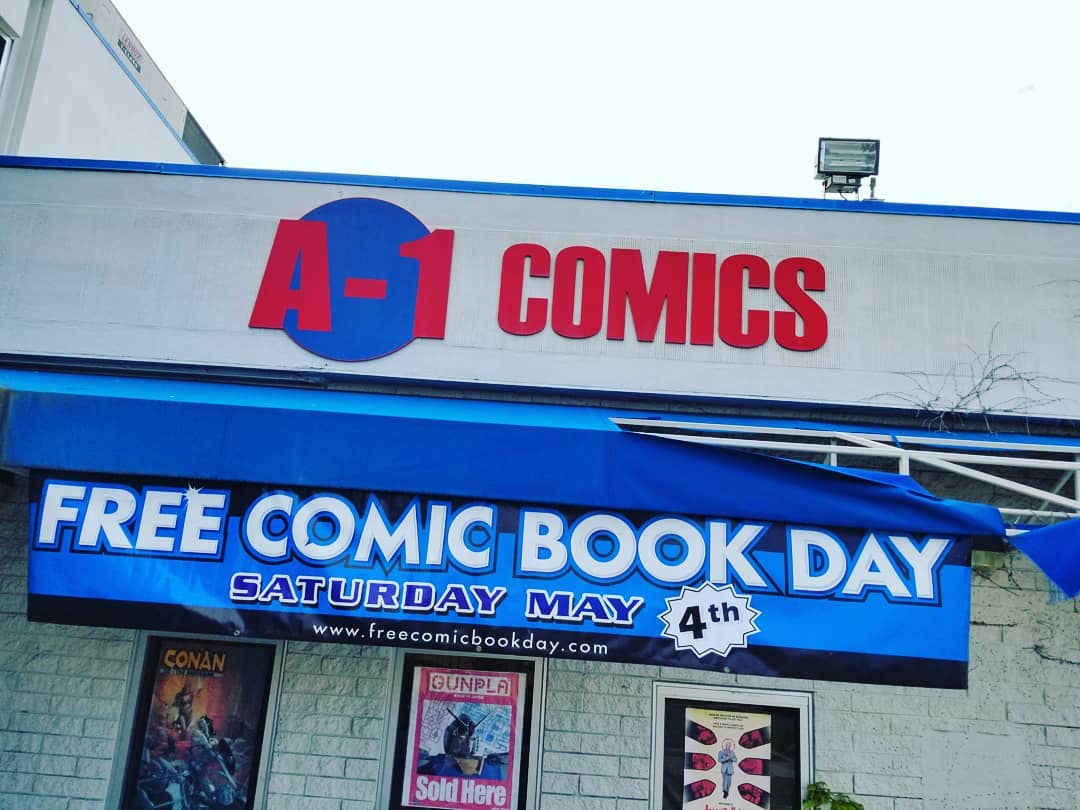 (Source: A-1 Comics Facebook page)