August 28, 2019
What is the best part about going to a new movie? Maybe it's the smell of fresh popcorn or the sound in the theater when the movie is about to start. How about listening to a new album or opening a new comic book? It could be that first illustration on the opening page of the story or the first few clicks and pops of the record player. It's a glorious feeling. We love the movies. We love great stories, and we love great music. If you feel like jazzing up your entertainment room, your kid's wall, or your record or comic collection, you could visit Tyrrell's Antiques in Portland, OR.
Open five days a week or "by chance" (according to their website), customers can find Tyrrell's on Southwest Macadam Ave in South Portland. No matter your Hollywood or pop culture fancy, there is something for everyone at Tyrrell's.
For the music aficionados, Tyrrell's carries over 5,000 different records from the 50s, 60s, and 70s. They specialize in those rare, tough-to-find artists and albums. Most of the records are near mint condition, so customers don't have to worry about any surprises when they get home to put on some tunes.
The cinephiles will particularly enjoy the movie memorabilia collection at Tyrrell's. This consists of hundreds of movie soundtracks, original movie posters, studio promos, title cards, heralds, books, and other pieces of cinema history. These are original photos and posters, not reprints, so customers can expect an authentic collection of their favorite movies of yesteryear.
Additionally, Tyrrell's has an ever-growing comic book collection. As with movies and music, they tend to deal in the more rare books but have many popular issues and series as well.
Thanks to Frank Tyrrell, owner of the shop, customers have spent countless hours getting lost in the golden years of Hollywood.
For customers, these items carry a lot of monetary and sentimental value. They are also most valuable when kept in as close to mint condition as possible. After all, a broken record doesn't play too well. If you find something at Tyrrell's that you don't want to carry with you home or would like to send as a gift, you can call or visit PostalAnnex+ just three minutes north of the shop on Macadam Street. PostalAnnex+ shipping experts will carefully and securely pack your vintage posters, comics, or records to ensure a safe transit to their destination. PostalAnnex+ partners with multiple shipping carriers to provide a variety of options for their customers, including air, ground, and international shipping.
With 88% of the private companies in the U.S. employing 19 or fewer employees (Source: U.S. SBA), we at PostalAnnex+ believe local businesses are vital to the health of the U.S. economy. Therefore, PostalAnnex+ is pleased to feature Tyrrell's Antiques as our Featured Local Neighborhood Business and encourages locals to buy from local businesses.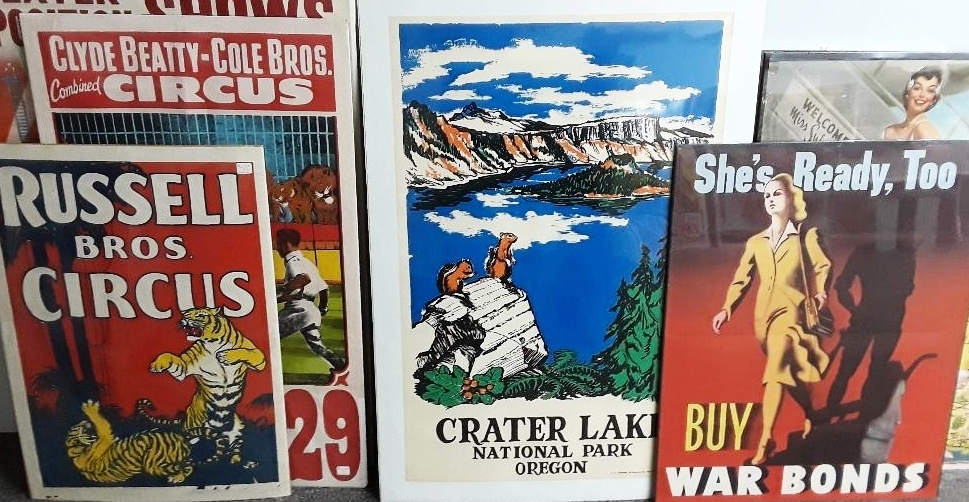 (Image source: Tyrrell's Antiques website)