July 31, 2019
When's the last time you attended a Major League Baseball game? This year, last year, or ages ago? Whenever it was, there is always one thing you can count on seeing at the game, sports memorabilia. Fans wearing the hats and jerseys of their favorite teams and players. The stadiums often have giveaways involving player bobbleheads, posters, collectible bags, keychains, and more. Items like these hold great value to their owner. Sometimes, they even have great monetary value. Recently, sports cards have reentered the hearts and minds of collectors. If you're looking to add to your collection, consider visiting Sierra Nevada Sports Collectibles in Carson City, Nevada.
Open Tuesday through Saturday each week, Sierra Nevada Sports Collectibles is located in Frontier Plaza on North Carson Street in Carson City. Collectors of all ages will find something to their liking at the shop. They carry both vintage and new baseball, basketball, football, and hockey cards. That way, whether you're looking for a new Kevin Durant, Zion Williamson, Ken Griffey Jr, or Mike Trout card, the staff at the shop can help. They even carry cases and binders for collectors to organize and protect their sets.
Not simply a card store, the shop carries a wide variety of sports collectibles as well. They have a wide variety of autographed items including boxing gloves, baseballs, helmets, jerseys, and more. There are even gifts and finds for comic book lovers as well.
These types of collectibles and memorabilia make fantastic gifts as the recipients often can't find such items. The pieces hold a special place in the owner's heart. If you want to buy a signed Dak Prescott jersey for the Cowboys fan in your life and find one at the shop, you can visit the PostalAnnex just 9 minutes south on Carson Street. They will package your item with care, knowing its value. Because it's such a valuable item, they even offer coverage for the value of the collectible. PostalAnnex offers its customers the ability to compare shipping rates and options to fit their own needs.
With 88% of the private companies in the U.S. employing 19 or fewer employees (Source: U.S. SBA), we at PostalAnnex believe local businesses are vital to the health of the U.S. economy. Therefore, PostalAnnex is pleased to feature Sierra Nevada Sports Collectibles as our Featured Local Neighborhood Business and encourages locals to buy from local businesses.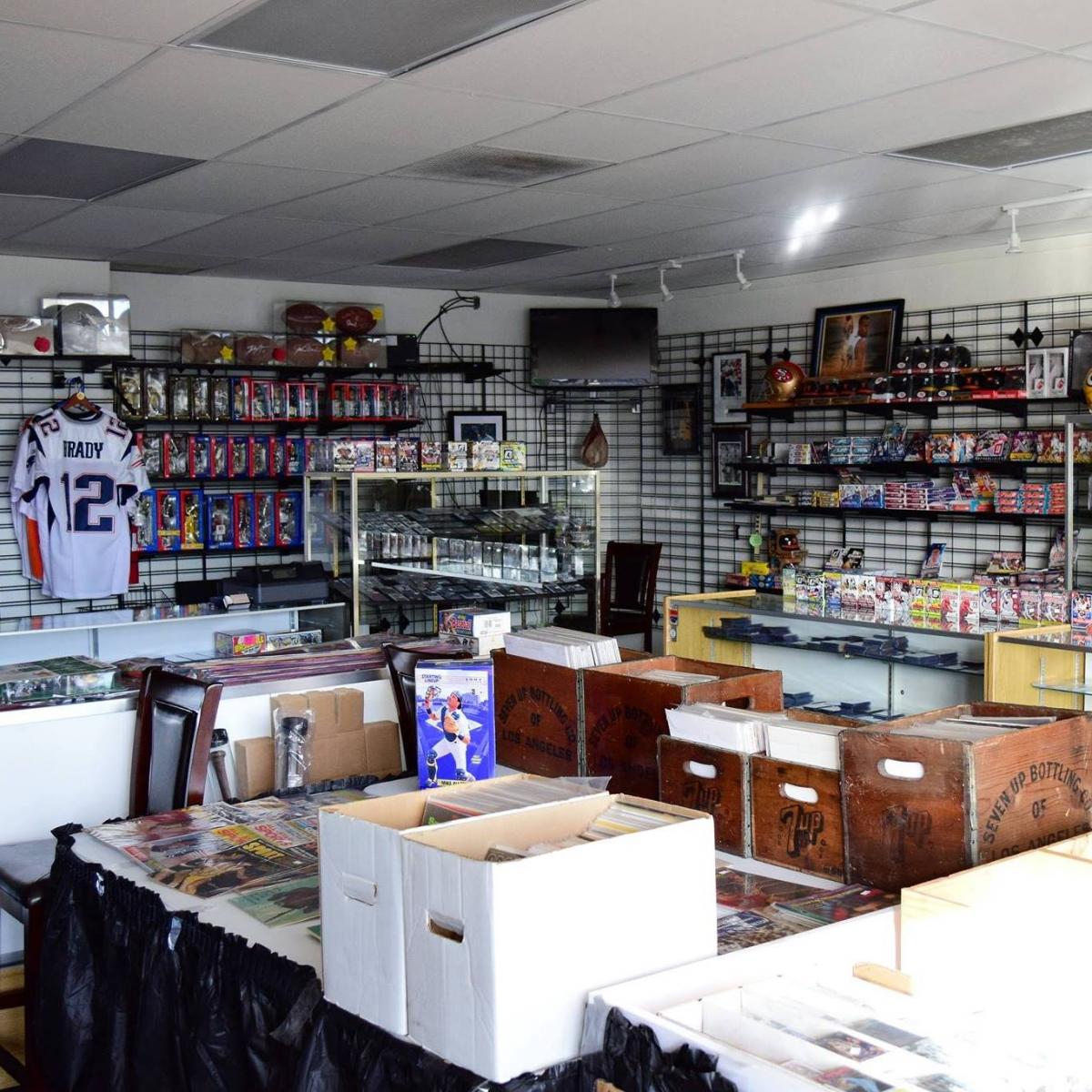 (Source: Sierra Nevada Sports Collectibles Facebook page)