July 31, 2019
One thing you can always find at a nice consignment shop is value. Look hard enough and you'll find unworn or like new, upscale clothing and household items that others didn't have room for anymore or potentially don't fit. You can find items from some of the best and well-known designers at well-below retail prices. If you're looking for a tremendous and upscale shopping experience at a value, consider stopping by Twice as Nice Consignment and Upscale Boutique in New Bern, North Carolina.
A fixture for over 30 thirty years in downtown New Bern, Twice as Nice has an expansive showroom available to its customers each and every day of the week. The boutiques carries men's and women's clothing and accessories. So as not to bore customers, they have items from over 900 consignors around the area. Because of this, customers of all shapes, sizes, and styles have options.
The shop has been featured on local TV and in the newspaper. After all, they have a 4,000 square foot showroom to display all their inventory. A primary objective for the staff is to provide outstanding customer service to every customer, so they remember their experience.
They love to give back to their community by donating out-of-season and unsold items to local clothing drives, churches, and families in need.
Did you ever want to buy your mom, dad, or significant other designer items but just couldn't afford the designer prices? Well, if you happen to find something at Twice as Nice, you can call or visit the PostalAnnex on Martin Luther King Jr. Boulevard, a short 8-minute drive away. PostalAnnex staff are packing and shipping experts. They partner with all the major domestic and international shipping carriers to provide their customers options. If you need something shipped to Canada, they can do it. If you need designer shoes shipped overnight, PostalAnnex can do it. If you need ten dresses carefully packed and shipped, call the New Bern PostalAnnex. You can even find a greeting card to send with your gift.
With 88% of the private companies in the U.S. employing 19 or fewer employees (Source: U.S. SBA), we at PostalAnnex believe local businesses are vital to the health of the U.S. economy. Therefore, PostalAnnex is pleased to feature Twice as Nice as our Featured Local Neighborhood Business and encourages locals to buy from local businesses.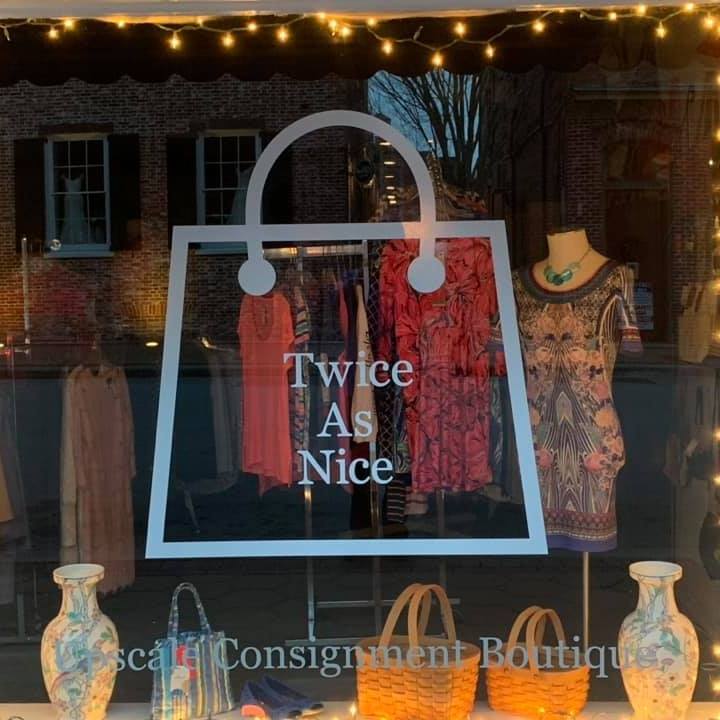 (Source: Twice as Nice Facebook page)