Vintage & Mid-Century Antique Shop in San Francisco, CA
January 31, 2019
Now that we're in the heart of winter and it's cold outside, we certainly get more and more familiar with the furniture in the house. You could be curling up with a book under a blanket on the loveseat or lounging on the couch with some popcorn and watching Netflix. All that time spent indoors might get you thinking that it may be time for a new look in your home. If you're in the market for a redecoration or redesign, consider visiting Past Perfect in San Francisco, CA.
Located on Stanyan Street just east of Golden Gate Park and the San Francisco Botanical Gardens, Past Perfect hosts more than two dozen independent dealers specializing in vintage, mid-century, Scandinavian, Asian, and more antiques. Because there is such a diverse and unique collection of items at Past Perfect, customers know they will be going home with a one-of-a-kind piece for their home.
Established in 2002, Past Perfect has two locations in San Francisco. For customers' convenience, they are open seven days a week from 11am to 6pm. That way, no matter when your free time during the week is, you'll have a chance to visit the shop.
With nearly 30 dealers, customers not only get a variety of styles to choose from but also a sizable selection of items in each style. Inventory often includes lighting, furniture, painting, sculptures, fashion, jewelry, collectibles, vintage music, and more. Because of this, Past Perfect is just the place for customers looking for a complete renovation or just an accent piece for their bedroom.
If you happen to be visiting the Bay Area and find something at the shop you love but don't have a way to get it home, simply call or visit PostalAnnex+ on Bay Street in San Francisco. PostalAnnex+ specializes in packing and shipping fragile and valuable items, such as antiques and artwork. Don't leave the perfect piece behind because it won't fit in your carry-on or in the overhead compartment on the plane. The experts at PostalAnnex+ will do all the packing for you and choose the best shipping option based on your budget and timeframe.
Location:
Past Perfect
854 Stanyan St
San Francisco, CA 94117
With 88% of the private companies in the U.S. employing 19 or fewer employees (Source: U.S. SBA), we at PostalAnnex+ believe local businesses are vital to the health of the U.S. economy. Therefore, PostalAnnex+ is pleased to feature Past Perfect as our Featured Local Neighborhood Business and encourages locals to buy from local businesses.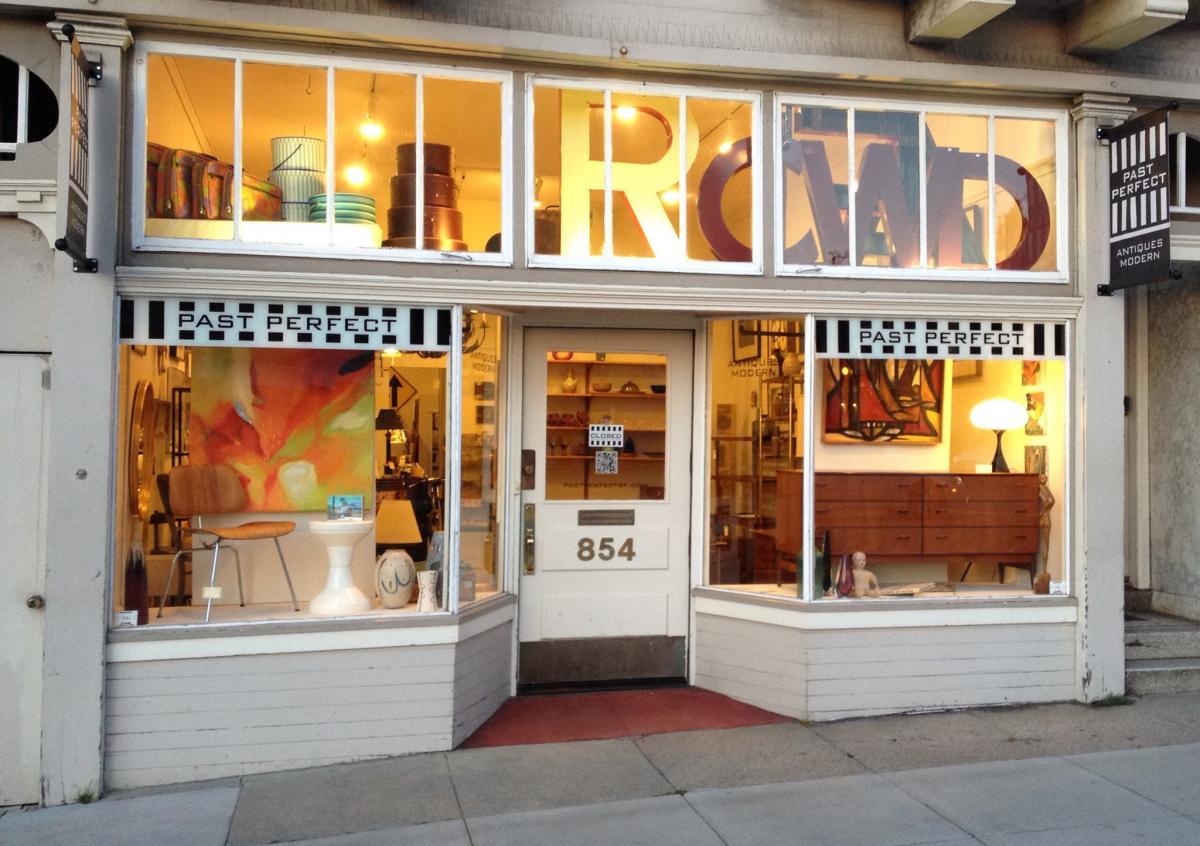 (Source: Past Perfect on Stanyan Facebook page)