October 25, 2012
Established in 1938, Cameron's Books and Magazines is Portland, Oregon's oldest independent used bookstore. Portland locals and visitors can stop by Cameron's to browse through over 75,000 used books and magazines, including Life, Look, Time, and Comics. Cameron's also boasts an amazing collection of Vintage Magazines, dating as far back as the year 1900. In fact, Cameron's is one of the largest retail sellers of Vintage Magazines in the U.S.
Those who can't make it to Cameron's physical location can still browse their growing inventory of books for sale online. These books and magazines are kept separate from the inventory at the bookstore, so even regulars may want to check out the online merchandise. Don't miss out on this collection of books and magazines that are rare, out of print, collectable, or hard to find.
If you need to ship any books or magazines purchased at the Cameron's Books, there are seven PostalAnnex locations in Portland that can ship via UPS shipping or FedEx shipping. They can even compare shipping rates to find the best rate and service for shipping your items.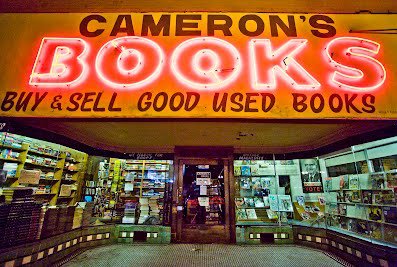 Cameron's Books and Magazines
336 SW 3rd Ave., Portland, OR 97204
Phone: 503.228.2391
Email: [email protected]
Hours:
Mon - Sat: 10:00 am -; 6:00 pm
Sun: 11:00 am - 4:00 pm
Image: Cameron's Books website Sources: Cameron's Books website; Shop Vintage Portland website