August 28, 2019
Let's hearken back to days gone by. Every decade or period of time that goes by has its own feel, themes, and style. Whether you were born yet in the 1970s, you already have a good idea about the clothing and furniture style of the time. Part of that is because although the mass appeal has gone away, the style never truly fades. That's what's so great about retro and vintage styles. There's always a place for them. If you're thinking of jumping back in time for a new game room addition or home accent, consider visiting The Vintage Freak in Bedford, Texas.
Located on Brown Trail just off Highway 183, The Vintage Freak is open seven days a week. They opened their doors in 2011 and offer their customers a wide variety of ever-changing vintage items to go along with an enhanced customer experience. They love antique and vintage items as much as their customers.
Remember the great sounds of clicks, pops, and white noise from the record player? There is just something special about the sound of your favorite album playing from an old Victrola. If you want to add a retro musical feature to your rec room, you can find vintage record players, vinyl, consoles, speakers, 8-tracks, cassettes, CDs and more.
If you're more in the mood of redecorating or accenting a room in your home, you will most likely be able to find something at the shop as well. The Vintage Freak boasts a wonderful collection of retro and mid-century furniture, artwork, housewares, and other collectible items.
Maybe you're just in town for business or looking for a gift for someone that lives a plane ride away. No problem there. If you need help packing & shipping any items you find at The Vintage Freak, you can call or visit the recently opened PostalAnnex, just seven minutes away Harwood Road in the Kroger Shopping Center. PostalAnnex specializes in packing and shipping antiques, artwork, and all valuable items. They know how fragile and sentimental these items are, so they take extra care to make sure they arrive at their destination in one piece, just the way you bought it. They can help you choose the right shipping method by comparing the rates of all the various shipping carriers, including FedEx, UPS, and the USPS.
With 88% of the private companies in the U.S. employing 19 or fewer employees (Source: U.S. SBA), we at PostalAnnex believe local businesses are vital to the health of the U.S. economy. Therefore, PostalAnnex is pleased to feature The Vintage Freak as our Featured Local Neighborhood Business and encourages locals to buy from local businesses.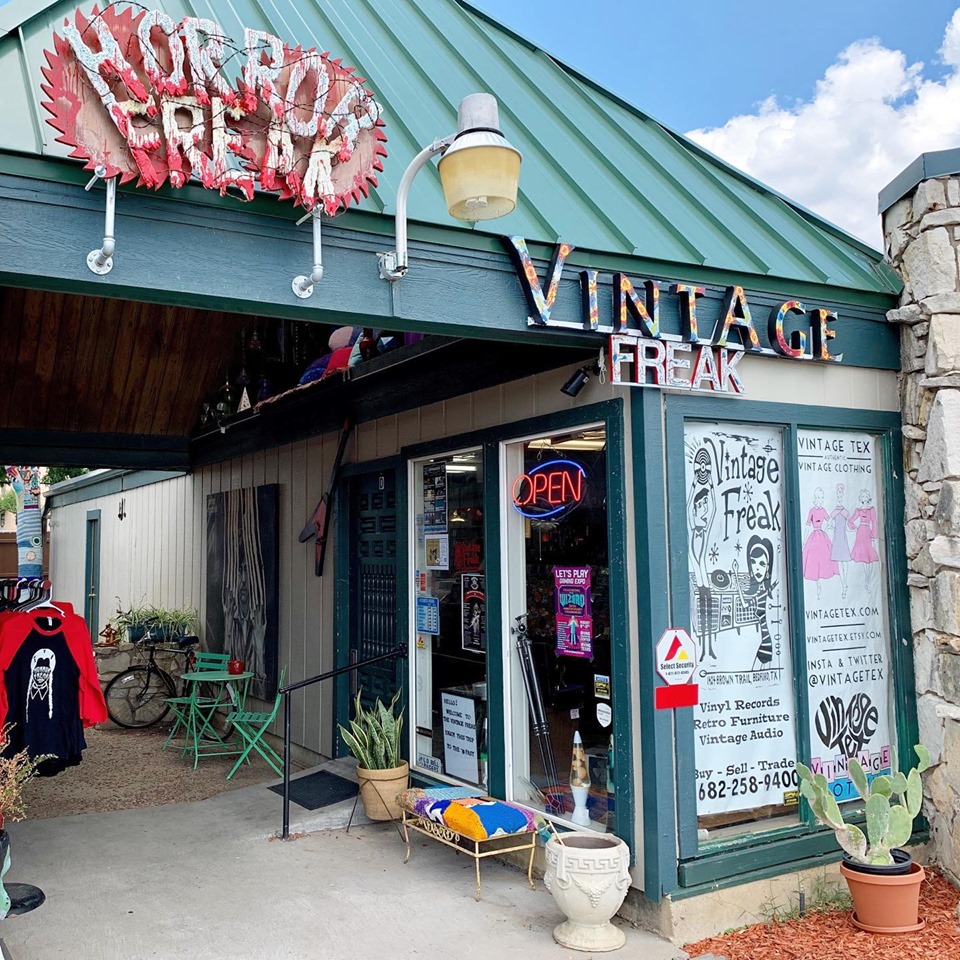 (Image source: Vintage Freak Facebook page)