Family-Run Comic Book & Gaming Store in Tulsa, OK
May 31, 2019
While comic book movies have been all the hype for a couple decades now, the lore and origin stories are even more interesting, especially for those unfamiliar. The thing about comic books is even though there are only so many movies made about these uber-popular superheroes, there are hundreds and even thousands of comics to be read telling stories about lesser-known superheroes. If you're the mood to do a deep dive on your favorite superhero or find a new series to start, you could try Wizards Asylum Comics and Games in Tulsa, OK.
Hailed as the Midwest's best source for comics and games, Wizards Asylum has been its customers in Tulsa and Northeastern Oklahoma for over 24 years. Having a passion for comics, games, and fun is why their goal are to provide the highest quality customer service and exceed each and every customer's expectation.
Located on South Mingo Road by Home Depot in Tulsa, the store is open seven days a week. The store carries the largest selection of comics and graphic novels in all of Oklahoma. They have subscription service available to customers, as well as back-issue comics. That way, comic book lovers and novices alike can always find a new story to delve into.
Knowing comic book fanatics like they do, Wizards Asylum also has many collectibles, featuring their customers' favorite comic book heroes and villains.
You don't stay open as long as Wizards Asylum has without ingratiating your customers. The store hosts weekly Magic the Gathering tournaments. They also host a board game night once a week, so its customers can bring in new games for everyone to try. It really is a sense of community and fun at Wizards Asylum.
If you happen into the store and find some comics or games that a friend or loved one would like, call or visit the PostalAnnex+ just seven minutes west on Sheridan Road. PostalAnnex+ specializes in packing and shipping gifts to make sure they arrive in perfect condition. Whether you're shipping figurines, a board game, or a stack of valuable comics, the shipping experts at PostalAnnex+ have a solution for you. They partner multiple major carriers and offer ground and expedited shipping options to fit your needs.
With 88% of the private companies in the U.S. employing 19 or fewer employees (Source: U.S. SBA), we at PostalAnnex+ believe local businesses are vital to the health of the U.S. economy. Therefore, PostalAnnex+ is pleased to feature Wizards Asylum as our Featured Local Neighborhood Business and encourages locals to buy from local businesses.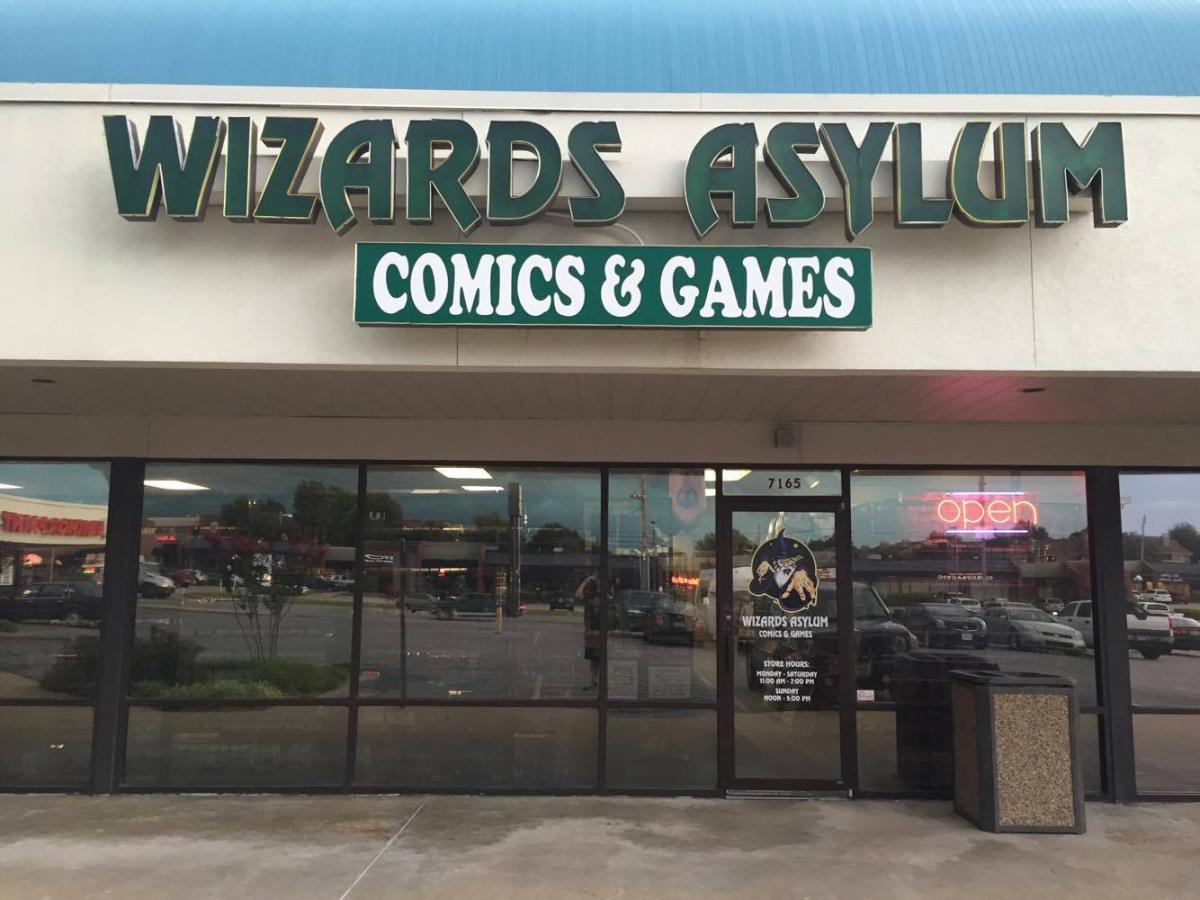 (Source: Wizards Asylum Facebook page)