Have a Magical Time in Vancouver, WA
May 30, 2013
Do you believe in magic? Those who visit Dave's Killer Magic Shop in Vancouver, WA just might walk away as believers. Over the past five years, Dave's Killer Magic shop has grown from an online magic store to a tourist destination. Locally owned and operated by chemistry teacher Dave Lemberg, the shop carries a full line of magic tricks and props for magicians of all skill levels, from beginner to professional. Customers will find a variety of magic lines including Murphys Magic, Theory 11, Ellusionist, Roy Kueppers, Joe Porpper, Jay Sankey, JB Magic and more.
After opening as an online magic store, Dave's Killer Magic Shop gained popularity among local magicians, so Dave started opening his home every other Saturday for a magic preview. When his living room could no longer hold the magic, Dave opened a full time store in his garage. Over the years, Dave had the pleasure of hosting some great magicians in his garage, such as Calen Morelli and Kieth Fields. In April 2012, Dave moved the magic shop out of his garage and opened a storefront conveniently located just off the I-5 on Minnehaha Street. Vancouver locals who are interested in magic will want to stop by to meet Dave and pick up some supplies for new tricks.
If you purchase magic supplies at Dave's Killer Magic Shop that you need to ship, the Vancouver PostalAnnex locations can ship your items via UPS shipping or FedEx shipping. The friendly professionals at PostalAnnex can even compare shipping rates to find the best rate and service for your magic supplies.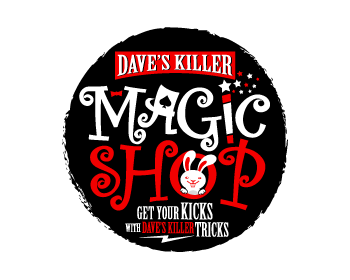 Dave's Killer Magic Shop
910 NE Minnehaha St, Suite #2
Vancouver, WA 98665
P: (360) 448-9022
Hours
Wed - Sun: 11:00 am - 6:00 pm
Image: Dave's Killer Magic Shop Facebook
Sources: Dave's Killer Magic Shop Facebook; Dave's Killer Magic Shop website; Dave's Killer Magic Shop Yelp page; LinkedIn