Fun Sports Cards Store in Los Angeles, CA
April 30, 2019
Remember sitting on the playground at school trading baseball cards with your friends? Wasn't it always great to bring your new finds that you got in the packs you bought on the weekend? It was a great feeling to reveal the Ken Griffey Junior or Allen Iverson card you found. Sports cards are coming back. If you're interested in getting back into the card game in a fun, exciting atmosphere, consider visiting The Bullpen card shop in Los Angeles, CA.
Located on West 87th in Westchester in L.A., The Bullpen is open 365 days a year for its customers. It doesn't matter if you're looking for vintage cards or to add to the new collection of Mike Trout, Luka Doncic, Patrick Mahomes, or Sidney Crosby cards, The Bullpen most likely has what you're looking for on their so-called 30-foot Wall of Wax. You can find the most popular boxes, packs, and cases from top lines like Topps, Upper Deck, and Panini. They even go live on their Instagram page a few times a week to open new boxes of cards.
Once a month, The Bullpen hosts a sports card trading night. You can bring your cards in to hopefully trade with anyone else in the store. They always bring in a few truck for those that get hungry. The shop also has a 10-foot projection screen to show all the big games and fights, so you don't have to miss any of the action while buying new cards.
Gamers love The Bullpen as well as they carry all the most popular card games, such as Magic, Yu-Gi-Oh, Pokemon, and more. They even host tournaments several times a week.
For those lovers of pop culture, The Bullpen carries trading cards of your favorite shows. Cards include The Walking Dead, Star Wars, Doctor Who, Game of Thrones, and more. Customers and collectors can also find Funko Pop! figures of their favorite pop culture characters and athletes.
There really is something for every collector at The Bullpen.
If you have a card collector in your life and would like to have a gift sent to them, you can visit the PostalAnnex on Lincoln Boulevard. PostalAnnex is just an 8-minute drive from The Bullpen. PostalAnnex employees are expertly trained in custom packing and shipping of valuable and fragile items. That way, no matter how expensive or sentimental the shipment, customers can rest easy knowing their items are secured packed. PostalAnnex offers both air and ground shipping services, so customers have the option to compare rates between different carriers.
With 88% of the private companies in the U.S. employing 19 or fewer employees (Source: U.S. SBA), we at PostalAnnex believe local businesses are vital to the health of the U.S. economy. Therefore, PostalAnnex is pleased to feature The Bullpen as our Featured Local Neighborhood Business and encourages locals to buy from local businesses.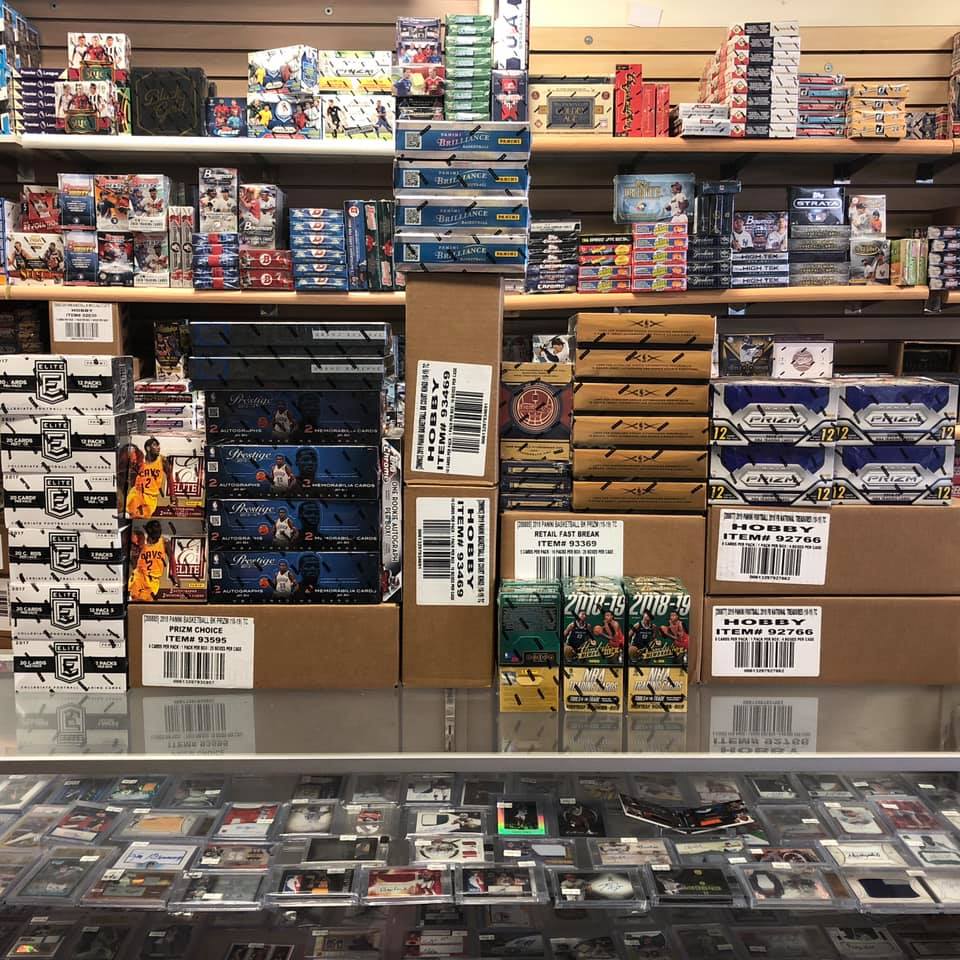 (Source: The Bullpen Facebook page)