Release Your Inner Superstar with Help from Strings N Things in El Paso, TX
May 21, 2013
With popular singing competitions American Idol wrapping up their 12th season and The Voice in the midst of their 4th season, some folks might be feeling musically inspired. Those living in El Paso, TX can tap into their inner superstar with a little help from Strings N Things, a full-service music store just outside of Fort Bliss. Locally owned and operated, Strings N Things offers El Paso locals a variety of music services, including instrument repair, instrument sales, and music lessons.
At Strings N Things, customers can purchase musical instruments and books and pick up accessories and supplies. Students will find instruments that meet MENC standards, and orchestra and band instruments are available for rent-to-own or to purchase. Those who need to get their instruments fixed can trust Strings N Things to provide high quality repairs. Having serviced the music needs of the El Paso community for over ten years, Strings N Things is dedicated providing musicians of all ages and skill levels with the best products and services.
If the popular singing competitions on television have inspired your musical side, take advantage of the variety of music lessons offered at Strings N Things. Some of the classes available are piano, voice, guitar, violin, trumpet and more. Get in touch with them today and schedule your music lessons!
If you purchase instruments at the Strings N Things that you need to ship, the El Paso PostalAnnex locations can ship your items via UPS shipping or FedEx shipping. The friendly professionals at PostalAnnex can even compare shipping rates to find the best rate and service for shipping your musical instruments.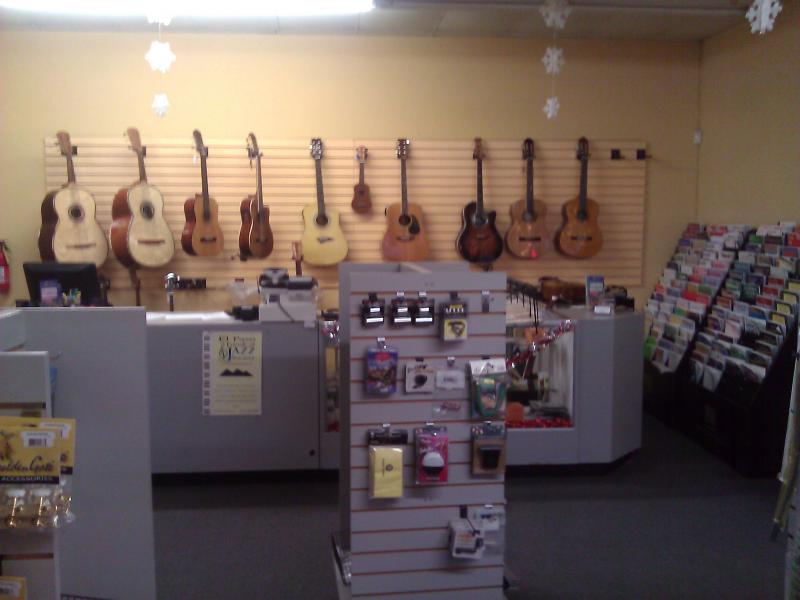 Strings N' Things Music
10568 Montana Ave.
El Paso, TX 79925
Phone: 915-629-9004
Hours
Mon - Thurs: 11:00 AM - 7:00pm
Fri - Satu: 11:00 AM - 6:00pm
Sun: 1:00 pm -4:00pm
Image: Strings N Things Website
Sources: Strings N Things website; Strings N Things Facebook