October 31, 2019
There are some things that sports fans love. One of those is when their favorite team beats their division rival. Collectible memorabilia and sports cards are not far behind those victories. It's a great feeling to show up to the game or watch party sporting a new hoodie, jersey or cap showcasing their team's colors. Residents of and visitors to Cary, North Carolina can try out Cardiacs Sports and Memorabilia.
Recently moved to the Cary Towne Center outside the food court, Cardiacs is open seven days a week and offers an expanding selection of both sports cards and memorabilia.
Sports fans can find cards and boxes to add to their collection. However, that's not all. Customers will also be able to find the perfect addition to a man cave or trophy room. Cardiacs carries an extensive collection of autographed jerseys and helmets, as well as banners and clothing.
The owners of the shop have over 40 years of experience in the industry, so customers know they are just as excited as anyone to rip into a new box or find a hidden gem to sell at the store.
Community involvement has always been an important part of the mission of Cardiacs. Cardiacs hosts regular case ripping parties, box breaks, sports card trading events, and other special events such as sports celebrity signings. Events like these have helped create a growing and loyal following to the store.
Even if sports aren't your thing, chances are you have a sports lover in your life. What better gift than to show up at Christmas with a few cards of their favorite player or a wall banner showcasing the championships of their favorite team? If you're looking to spend a little more money, signed and authenticated jerseys are available as well. If you need help packing or shipping gifts to their destination, call or visit the PostalAnnex+ in Bradford Shops in Cary. They partner with multiple national and international shipping carriers to find the best delivery option for your budget and timeline.
With 88% of the private companies in the U.S. employing 19 or fewer employees (Source: U.S. SBA), we at PostalAnnex+ believe local businesses are vital to the health of the U.S. economy. Therefore, PostalAnnex+ is pleased to feature Ali Cat Toys as our Featured Local Neighborhood Business and encourages locals to buy from local businesses.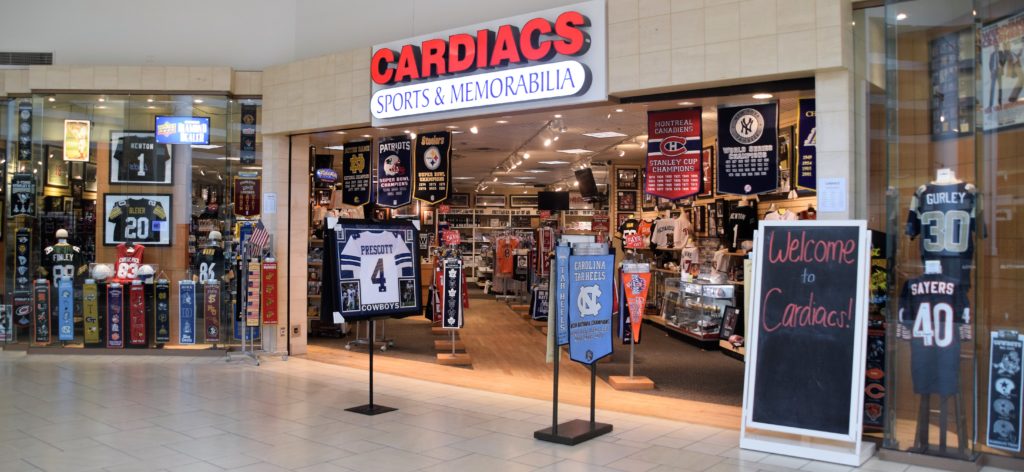 (Source: Cardiacs website)